Two faculty from the Department of Psychology have received fellowships to support their research in summer 2013. Awarded on a competitive basis, the fellowships fund full-time research projects, with the expectation of submission to a high-quality academic journal or equivalent standard of intellectual contribution.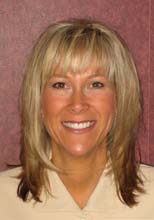 Denise Ben-Porath, Ph.D.
The goal of the study is to determine the differential treatment effect of a brief mindfulness intervention vs. a brief distraction intervention in women diagnosed with an eating disorder before and after an exposure meal. Additionally, for purposes of comparison and control, a nonclinical sample also will participate in the same two treatment interventions, mindfulness and distraction, while eating the same meal.
Angela Jones, Ph.D.
The goal of the proposed work is to gain a better understanding of the production effect, which refers to enhanced memory for items read aloud compared to silently. Very little work has been done in the field to understand how/why the effect occurs.
Learn more about research opportunities in the Department of Psychology
.