John Carroll University's teacher education program has earned reaccreditation through October 2019 from the National Council for Accreditation of Teacher Education (NCATE).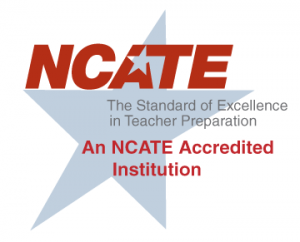 NCATE accreditation involves a comprehensive evaluation of a program based on a set of national standards developed by all sectors of the teaching profession. NCATE reviewers highlighted several strengths and outcomes of JCU's teacher education program, including:
JCU faculty and staff collaborate closely with area partner schools to share expertise, integrate resources, and maximize the learning experience for JCU teacher candidates and children.
JCU teacher candidates use unique strategies to motivate K–12 students in different settings, and are confident in their ability to design and implement lessons in schools.
Teachers and principals reported that they frequently hired or attempted to hire JCU graduates who had completed student teaching or advanced-level internships in their districts.
Recent JCU graduates working as teachers reported success in improving student learning.
"Reaccreditation by NCATE signals that our program effectively prepares teacher candidates with the knowledge and abilities to meet the challenges of educating students in the 21st century," says Catherine Rosemary, Ph.D., professor and interim chair of the Department of Education and Allied Studies. "Our program draws its strength from the Jesuit tradition of developing educators who are leaders-in-service—individuals who are committed to the formation of the whole person, integrating disciplines, and innovating to respond to society's changing needs." Founded in 1954, NCATE is recognized by the U.S. Department of Education as a specialized accrediting body for schools, colleges, and departments of education. NCATE and the Teacher Education Accreditation Council have consolidated and are now transitioning into the Council for the Accreditation of Educator Preparation. Visit the 
Department of Education and Allied Studies website
 for more information about JCU's undergraduate and graduate teacher education program.