The John Carroll University community has welcomed three members of the Society of Jesus to campus this fall. Rev. Francis Chishala, S.J., and Rev. Jayme Stayer, S.J.,
Ph.D.
, have joined academic programs in the University's College of Arts and Sciences, while Rev. Mark George, S.J., is serving at the Church of the Gesu in University Heights.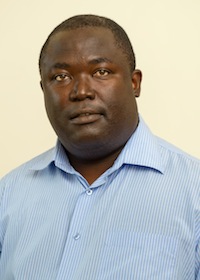 Fr. Chishala, of the Zambia-Malawi Province of the Society of Jesus, is pursuing a master's degree in communications management. The native of Lusaka, Zambia, earned a certificate in teaching from Charles Lwanga College of Education, a Jesuit institution. In addition, he studied philosophy and humanities at Arrupe College in Zimbabwe, and earned a Bachelor of Arts with Honors from the University of Zimbabwe.  Fr. Chishala also holds a Bachelor of Arts with Honors in media theory and practice from the University of Cape Town in South Africa, as well as a Bachelor of Arts in theology from Hekima College in Kenya. Fr. Chishala was ordained in June 2011 and has held ministry and teaching posts at several institutions. He also is an accomplished journalist, serving on the editorial board of Challenge Magazine and writing articles on religion, politics, and current affairs. In 2004, Fr. Chishala placed first in a national essay competition on the theme of introducing civic education in high school, which was organized by the Zambia Civic Education Association.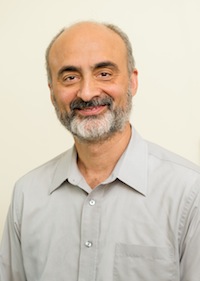 Fr. George, of the Chicago-Detroit Province, is working in sacramental and other ministries at Gesu Parish, where he previously served from 2002 to 2007.  A native of Mishawaka, Indiana, he earned a bachelor's degree in art from the University of Notre Dame. He entered the Jesuit order in 1988, and received a Master of Divinity degree from Weston Jesuit School of Theology, now part of Boston College. Fr. George was ordained in 1998.  As a Jesuit, he has worked primarily in parish ministry, with a strong interest in education for social justice. He also is an artist, focusing on large figurative oil paintings. The themes of his paintings have included the passion of Christ as well as compassion, sacramental action, group solidarity, and suffering persons.  
Fr. Stayer, of the Chicago-Detroit Province, has rejoined the faculty in the Department of English. The Canton, Ohio, native is resuming a tenure-track position he previously held from 2008 to 2010 at JCU. He earned bachelor's degrees in music and literature from the University of Notre Dame, and an M.A. and a Ph.D. in English literature from the University of Toledo. An expert on the work of T. S. Eliot, Fr. Stayer also has published on topics including rhetoric, music, Beethoven, and Stravinsky. Fr. Stayer has held faculty posts at Texas A&M University-Commerce and Universidad Centroamericana in El Salvador. Fr. Stayer was ordained in June 2013. He earned a Master of Divinity degree from Boston College School of Theology and Ministry while serving as a deacon at St. Ignatius Church in Boston. A lifelong musician and vocalist, Fr. Stayer has performed with the choruses of the Chicago Symphony Orchestra, the Cleveland Orchestra, the Boston Pops, and the Boston Symphony Orchestra.