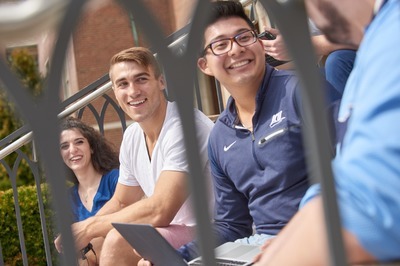 John Carroll University has earned the #4 spot in the 2019 U.S. News & World Report Best Colleges Rankings, among Best Regional Universities in the Midwest.   John Carroll was the top-ranked institution in the state of Ohio in the Midwest category. The 2019 ranking marks a milestone for the University, as this is the 30th consecutive year that John Carroll University has been recognized in the top 10 in the Midwest. Additionally, John Carroll University was recognized in the following categories:
#3 regionally in Best for Veterans, up from #5
#8 regionally in Best Value
#8 regionally in Most Innovative Schools
#16 regionally in Best Undergraduate Teaching
#172 nationally for Undergraduate Business, up from #183.
"We are thrilled to move up two spots in our region, and to once again be considered as a top regional university for the 30th consecutive year," says Michael D. Johnson, Ph.D., newly installed president of John Carroll University. "Our faculty and staff work tirelessly to support our students on their path to becoming inspired leaders, who act competently in a global and diverse world." John Carroll has been consistently recognized for providing strong value to students, with increased investment in distinctive programs in the last year, including the launch of the John M. and Mary Jo Boler College of Business. The University is also committed to making college affordable for veterans and active-duty service members. For a complete list of the 2019 U.S. News & World Report Best Colleges Rankings, click here.