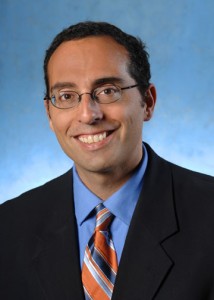 Philip Metres Phil Metres, Ph.D., professor of English, recently discussed his latest book of poetry, "
Sand Opera
," with Vatican Radio. He described how the book began as a Lenten practice, during which he read and meditated on torture testimonies from Abu Ghraib prison. "I thought of it as a Lenten project because the way in which the torture itself echoes for me the greater story of Lent and Easter season, the great pains that Jesus endured and His death," Metres told Vatican Radio. Hear his interview and learn more about the book on
the Vatican Radio website
.