The first All-Staff Meeting of the 2017-18 Academic Year will be on Thursday, September 28 from 2:00-3:30 pm in the Donahue Auditorium. All university staff members are encouraged to attend this meeting. For staff members who are unable to attend in person, we encourage you to participate via our live stream.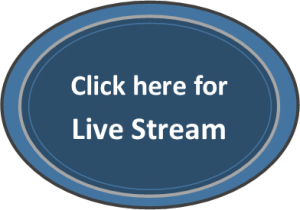 Click here to participate in the meeting via LiveStream!
You can review approved minutes from previous All-Staff meetings here.
All-Staff Meeting Agenda Thursday, September 28, 2017 2:00 p.m.-3:30 p.m.
Welcome
Reflection/Mission Moment
Open Forum
Staff Council Priorities and Progress

Foster Staff Morale
Enhance visibility of Staff Council's advocacy efforts
Promote communication efforts with the Senior Leadership Team

SLT Response to Questions
Employee Resource Groups
Representation on University Committees
Committee Updates

Communications & Assessment
Community Building & Networking
Membership, Governance, & Finance
Mission & Advocacy
Recognition

Upcoming Events

First Friday Coffee Hour, Friday, October 6, 8:30 a.m.-9:30 a.m., Murphy Residence Hall Main Lobby (Breakfast Pastries and Beverages)
Staff Happy Hour, Thursday, October 12, 5:00 p.m.-7:00 p.m., Slyman's Tavern, 4009 Orange Pl, Beachwood, OH (Appetizer provided & Cash Bar)
Homecoming Door Decorating: Thursday, October 19 (DUE DATE)/ Thursday, October 26 (JUDGING)
Homecoming Blue Streak Tailgate: Saturday, October 28, 11:30 a.m.-1:30 pm.

Interest in Joining Staff Council or serving as a representative to committee?