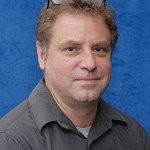 Phillip Longman, Senior Research Fellow with the New America Foundation and Schwartz Senior Fellow at
The Washington Monthly
, will be the featured speaker at the 2011 Mitsui Distinguished Lecture sponsored by John Carroll's East Asian Studies program. He will speak on "Global Aging" on Tuesday, March 29, 2011, at 6:30 p.m. in the Donahue Auditorium of the Dolan Center for Science and Technology. Longman is well known for his work on the implications of human fertility decline and global aging. His book,
The Empty Cradle: How Falling Birthrates Threaten World Prosperity and What to Do About It
(Basic Books, 2004; paperback, 2006), examines how the rapid yet uneven fall in birth rates around the globe is affecting the balance of power between nations and influencing the global economy and culture. His recent research on global aging was featured in the November 2010 issue of
Foreign Policy
. His work has also appeared in such publications as
The Atlantic Monthly
,
Der Spiegel
,
The Financial Times
, and the
Harvard Business Review
. The lecture is free and open to the public. For more information, contact the Office of Interdisciplinary Programs at 216.397.6647.