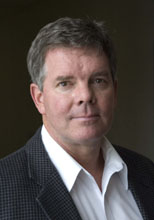 George Bilgere, Ph.D.
, award-winning poet and John Carroll University  English professor, has published his seventh book of poetry,
Blood Pages
. In
Blood Pages, 
George Bilgere continues his exploration of the joys and absurdities of being middle-aged and middle-class in the Midwest. He has received grants and awards from the National Endowment for the Arts, the Pushcart Foundation, the 
Witter Bynner Foundation
 through the Library of Congress, and the Fulbright Foundation. He has given readings in venues around the country, including the 
Library of Congress
 and the 
92nd Street Y
 in New York. George is a 
2014 Creative Workforce Fellow
 in Literature, a grant funded through 
Cuyahoga Arts & Culture
. The title poem is below:
Blood Pages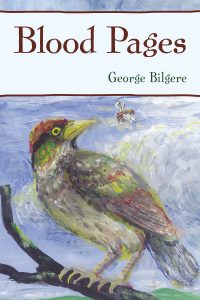 Someone gave my little boy
this illustrated book about whales
and every day he carries it to me,
demanding we read through its pages
about the biggest whales, the blue ones,
and the fiercest whales, the suave
orcas in their tuxes, and the mild
sperm whales with their baleen
and blow holes and benevolent gaze.
Which is fine. Everyone likes whales,
but of course being a boy
he wants to focus on the "blood pages,"
as he calls them, just two of them
inserted like an accidental dose
of reality in the middle of the book,
where the great whales are hauled up
like minnows onto the decks
of the Japanese trawlers, their strength
broken against the diesel winches,
blood pouring from the smoking wounds
where the harpoons struck and exploded.
I want to page forward to the dolphins
somersaulting above Sea World, but he
wants to see leviathan stripped
of his lordliness, skinned
alive on an ocean of blood
by small men with their scarlet blades,
their watch caps and cigarettes,
making good money on the long cruise
but nonetheless longing for home,
for the touch of their wives,
for their own children on their laps.