The 2011 Spring Concert will bring two distinctive bands to campus on Saturday, March 26, 2011. Neon Trees and Minus the Bear will perform as part of the Student Union Programming Board's annual spring concert.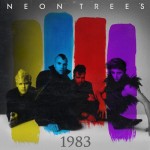 Like their name, Neon Trees are a combination of slick pop hooks and sturdy organic rock, both melodic and hard-hitting, their anthems of adolescent angst, longing, love lost and found, delivered with the kind of heart-on-the-sleeve passion that only comes from hard work and commitment. Their Mercury/Island Def Jam debut, Habits, produced by Tim Pagnotta, features the hit single, "Animal." Visit
http://www.fameisdead.com/1983/
for details.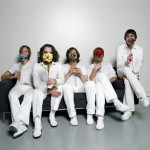 Founded in 2001, Minus the Bear earned immediate attention with their distinctive spastic prog-pop hybrid, all serrated rhythms, swirling synths, and guitarist Dave Knudson's multi-layered, pedal-hopping acrobatics.  2007's Planet Of Ice was followed by the band's most intensive touring thus far, repeatedly traveling the US, as well as Europe, Australia, and Japan. Visit
http://bighassle.com/minusthebear/index.htm
for details. The concert is open to the public and will take place in the DeCarlo Varsity Gym. Doors will open at 7 p.m. Tickets go on sale March 4 and can be purchased at
www.jcutickets.com
.