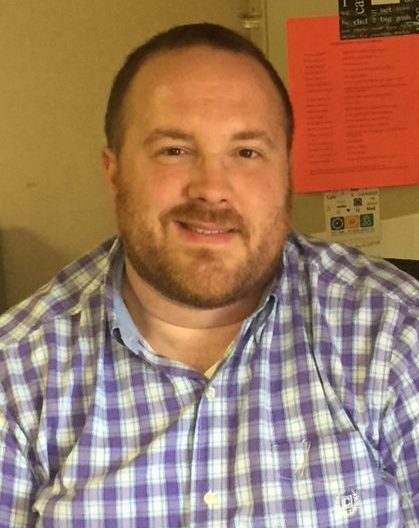 Mark Onusko, Psy.D. – Director and Psychologist
I've had the honor of supporting students at JCU's Counseling Center since 2013. I completed my doctorate in clinical psychology at Adler University in Chicago, which focuses on integrating social justice and mental health. I earned my BA in psychology at the University of Notre Dame. I have college counseling center experience at other schools including Northwestern University, University of Pittsburgh, and University of the Sciences. I also have experience working in a variety of other settings including high schools, community mental health centers, halfway houses and psychiatric hospitals. My theoretical approach to counseling is integrative and incorporates cognitive-behavior therapy, mindfulness-based interventions, as well as multicultural and developmental factors that impact a student's mental health and well-being.
Clinical interests: anxiety disorders, mood disorders, Autism spectrum disorders, sleep issues, identity development, LGBTQ+ concerns, and working with student athletes and international students. I'm also interested in Counseling Center issues related to administration, management, supervision and prevention.
Personal interests: In my free time, I enjoy walking my dog, spending time with friends and family, attending concerts and cheering on my Cleveland sports teams.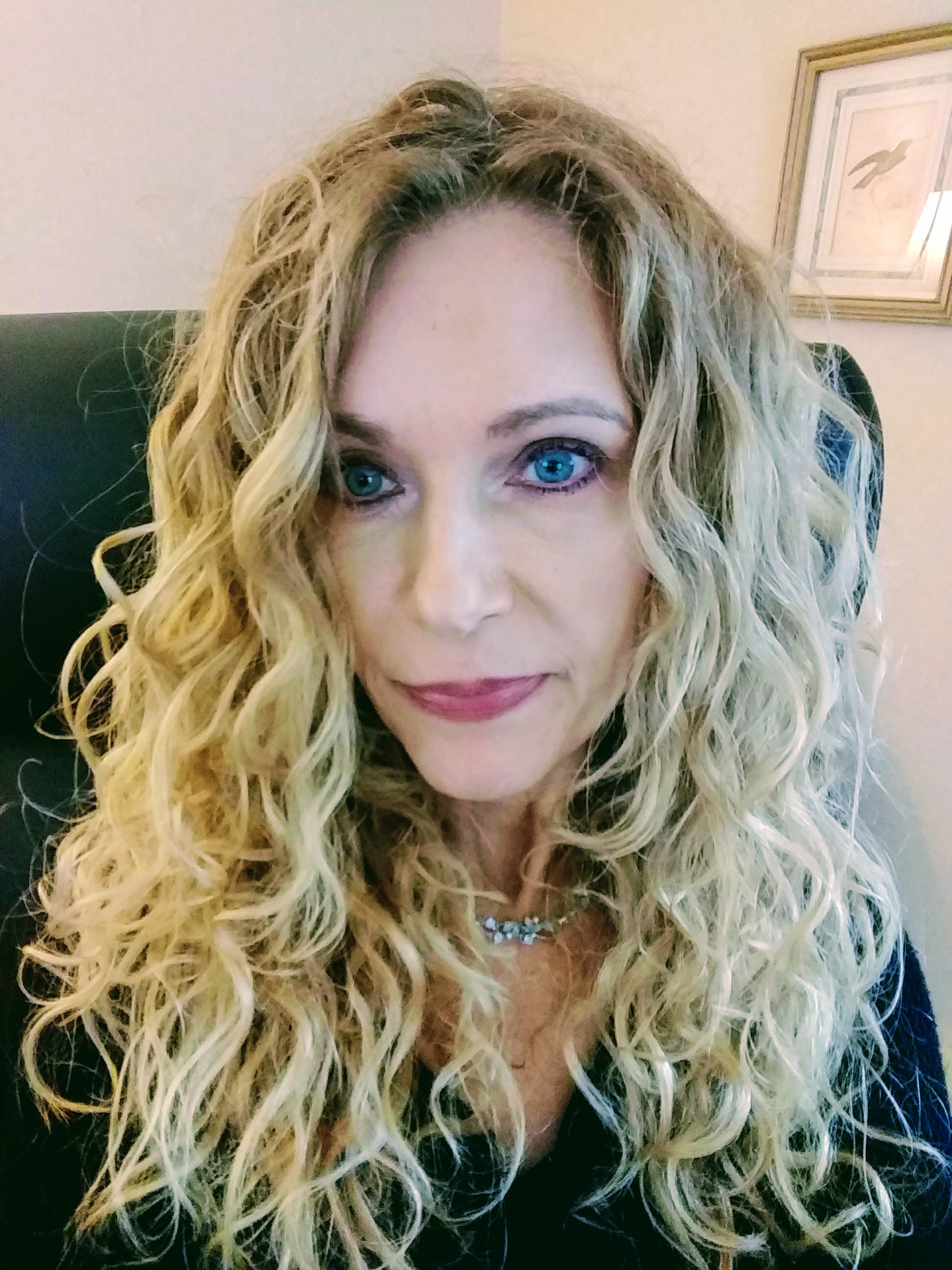 Alia Lawlor, LPCC-S, CCMC – Staff Counselor
I love working with people desiring to better themselves and the world; and helping facilitate movement towards self-empowerment and positive change is a privilege. My early training with existential and psycho-dynamic perspectives prepared me well for seeing patterns and themes across life domains, and facilitating change at the root level. Overall, I apply a whole person approach to my work with clients. My prior experience includes private practice, corporate workforce development, the technology sector, and I've owned several businesses. I also supervise and train master's level counseling interns at the counseling center.
Clinical interests: anxiety disorders, mood disorders, self-love and compassion, meditation & mindfulness, women's issues, working with athletes, existential issues, sexual and emotional abuse, LGBTQ+ issues, couples counseling, issues about identity and meaning, and supervision and development of counseling interns
Personal interests: I love to do artwork, hike / be in nature, especially the mountains; bike, meditate, search for vintage things, and read / research whatever catches my attention.
Jessica Rudd, LPC
Over the years I have been fortunate enough to experience John Carroll as a graduate student earning my Master of Arts in Clinical Mental Health Counseling, as an intern in the University Counseling Center and Center for Career Services, and now as a Licensed Professional Counselor serving our current cohort of students. I have experience working with diverse populations on Native American reservations in New Mexico, elementary and high schools in Nicaragua, and low-income populations in Washington, D.C., and teaching various courses on Career Education at John Carroll University. My experience and passion is working with college-age students and adults of all ages to promote growth and reflections as we work together to realize each person's path in life.
Clinical interests: eating disorders (anorexia nervosa, bulimia nervosa, binge eating disorder, eating disorder not otherwise specified), anxiety, depression, trauma, relationship issues, career concerns and life transitions.
Personal interests: I have two young kids who have allowed me to re-experience the joys of childhood. We spend most of our time outside hiking, playing sports, swimming, and exploring the world. I love to travel and experience different cultures, try new foods and drinks, and I always appreciate a great book recommendation!
I-Shan Yang, Ph.D. IMFT 
Helping people develop a sense of self has been something I am passionate about. I find it particularly rewarding when I can help someone find the connection within themselves, as well as with others in their life. Through my education, I've had opportunities to work in campus clinics, community agencies, hospitals and the juvenile justice system. I also served as a faculty member at a university for a few years, which sparked my interest in working with the college population. As a therapist, my approach is best described as systemic and integrative as I often utilize different models in therapy. Coming from a different culture, I also bring in a different perspective when it comes to problem solving. 
Clinical Interests: relational issues, anxiety disorders, mood disorders and life transition struggles. 
Personal Interests: Traveling, cooking, spending quality time with family, friends and my dog, and people-watching.
Brianne Markley, M.Ed., LPC – Doctoral Practicum Therapist
Working with college students is a passion of mine. I enjoy supporting students through their journeys, and have learned a lot from them! With regards to schooling, I earned a B.S. in Psychology and a B.A. in Religion from Otterbein University. I also have a Master's degree in Clinical Mental Health Counseling from Kent State University. Upon completing my masters, I worked as a full-time therapist for a PHP program in Summit County. Currently, I am back in school as a second year Counseling Psychology doctoral student at Cleveland State University. My theoretical approach to counseling combines person-centered values, cognitive-behavior therapy, and mindfulness based stress reduction techniques. I also believe in the power of self-compassion and incorporate this into my personal and professional practices. 
Clinical interests: stress and anxiety, mood disorders, perfectionism and academic adjustment, healing from sexual assault, existential considerations, and identity exploration.
Personal interests: When I'm not at CSU or JCU, I enjoy spending time with my three big pups, hiking, and relaxing with my family and friends. I'm also a fan of true crime podcasts, and love a good mug of chai or hot cocoa!
Amanda Groves - Master's Practicum Therapist
I am a Practicum Intern here at the JCU Counseling Center, studying Clinical Mental Health Counseling. In addition to my work as an intern, I am also a Graduate Assistant for Health Promotion & Student Wellness on campus. I earned my Bachelor's degree in Psychology from Bowling Green State University and a Master's degree in Higher Education from Baldwin Wallace University. I have also worked for various colleges and universities across the United States, supporting students diverse needs. Responding to crisis and emergency situations on college campuses has taught me how to provide compassionate care to those I work with. 
Clinical interests:  working with anxiety disorders, depression, relationship issues, emotional and sexual abuse, grief and bereavement, life transitions, career decisions, holistic wellness, and academic distress. 
Personal Interests: In my free time I enjoy working out, spending time outdoors, reading, watching movies, listening to podcasts, and hanging out with family and friends. 
Laura Keating – Master's Practicum Therapist
I greatly believe that the most important relationship an individual will ever have is the relationship they have with themselves. Through self-compassion, I believe people can improve many aspects of their lives.
I received my Bachelor's Degree in Psychology from Baldwin Wallace University in 2017. I am currently in the second year of my Master's in the Clinical Mental Health Counseling program here at John Carroll. I am very fortunate to share my time between the Counseling Center and Student Accessibility Services where I serve as a Graduate Assistant. I am very passionate about working with college students and individuals with disabilities.
Clinical interests: anxiety/depression, compassion-based therapy, animal-assisted therapy, women's issues, LGBTQ+ concerns, cognitive behavioral therapy, and mindfulness.
Personal interests: drinking coffee, listening to podcasts, and spending time with my bulldogs. 
Tassiana Pinheiro - Master's Internship Therapist
Helping people develop strong coping skills to face the adversities of life and find healing for their psychological distress has always been my passion. I was born and raised in Brazil.  I earned my BA in psychology at Pontifical Catholic University of Sao Paulo (Brazil). I have experience working with a diverse population in private practice and as a psycho-oncologist, giving psychological support to oncological clients and their families. After working for seven years there, circumstances of life brought me to Cleveland. However, I could not give up my passion. So, in 2018, I started my Master's in the Clinical Mental Health Counseling program at Cleveland State University. Now, I am a Counselor Trainee at UCC, where I have the pleasure and honor of supporting students as they navigate their challenges. I like to work with an integrative approach, understanding my clients' needs and respecting their uniqueness.
Clinical Interests: Depression, anxiety, relationship issues, life transition, spirituality  /  existential issues, and mindfulness.
Personal Interests: I love to explore new places, see their colors and beauty, and experience new cultures. I also love the sun and warm weather (like Cleveland! Lol).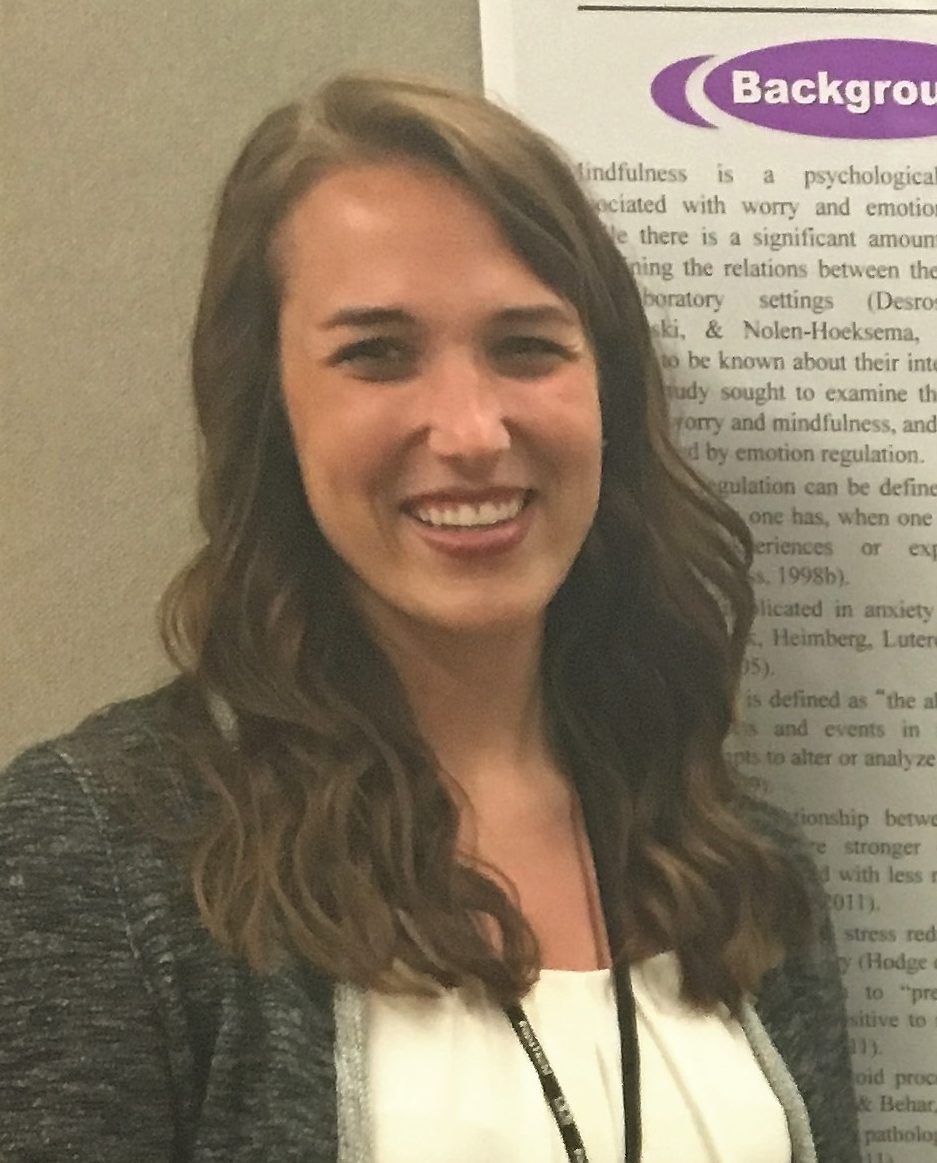 Maria Johnson, B.A. – Graduate Assistant
I am honored that I have gotten the opportunity to be the Graduate Assistant at John Carroll's Counseling Center. In December 2016, I earned my Bachelor's Degree in psychology with a concentration in art from the University of Toledo. Currently, I am on the track to receive my Master's in Clinical Mental Health Counseling here at JCU. My career goals are to open a private practice and work with children and adolescents.
Clinical interests: acceptance and commitment therapy, generalized anxiety disorder, depression, OCD related disorders, ADHD, mindfulness, and art therapy.
Personal interests: running with my dog, going to coffee shops with family and friends, attending local festivals/events, yoga, cooking, and hiking.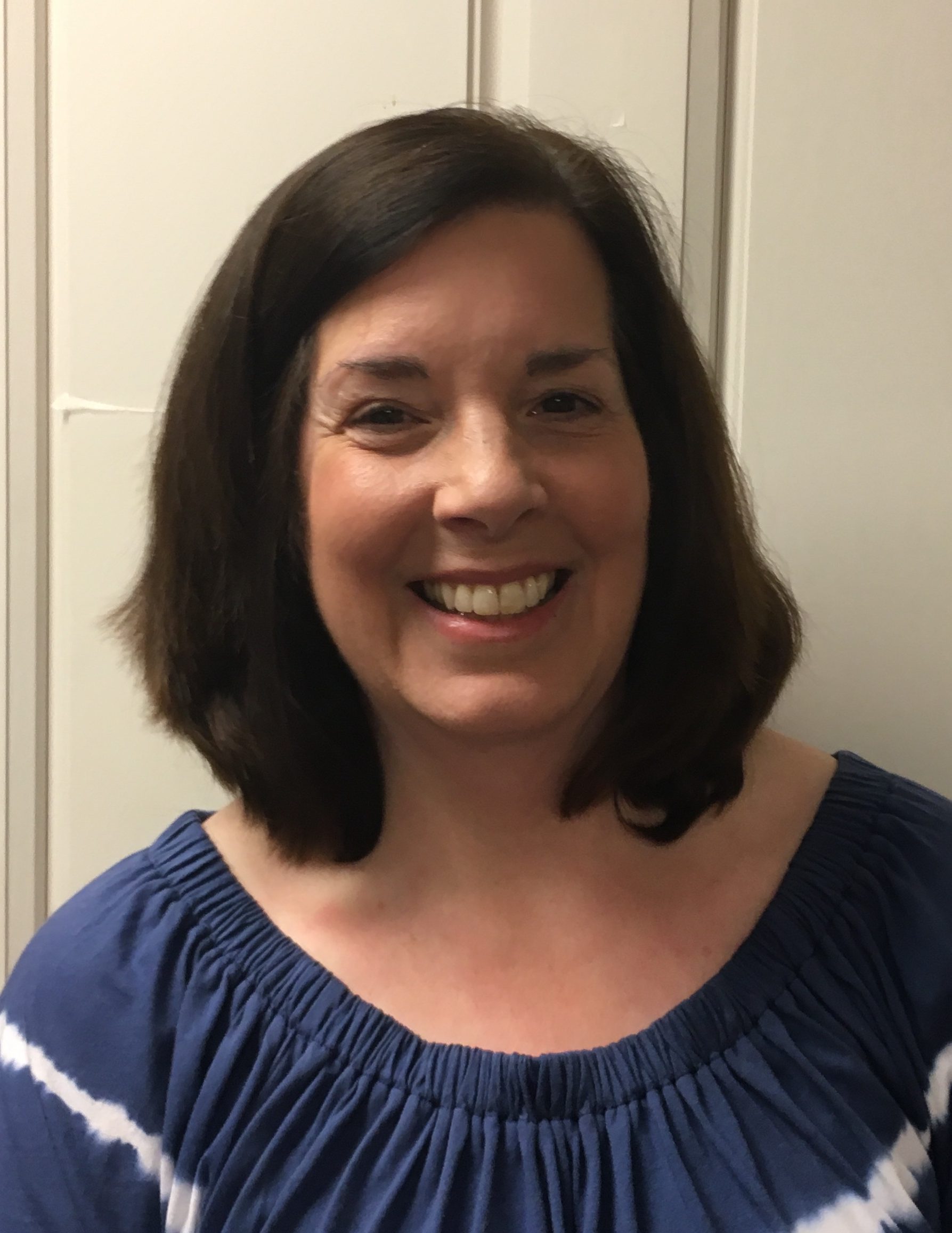 Mary Beth Kelley – Administrative Assistant
I have been the Administrative Assistant at the Counseling Center since 2007. Prior to coming to John Carroll I held a similar position at CWRU School of Law and was at home for several years navigating the schedules of our five kids. I am fortunate to work in such a welcoming, nurturing environment. I've learned so much about adjusting to college, stress management and self-care. I find it rewarding to connect students to the help they need during their time at John Carroll.
Personal interests: I enjoy spending time with family, cooking, reading and getting outdoors when the Cleveland weather permits.