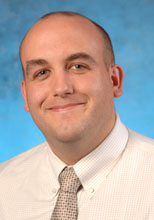 Kyle O'Dell, Ph.D.
Senior Director of Student Engagement and Director of Undergraduate Leadership Education
kodell@jcu.edu
Kyle is in his 16th year at John Carroll and provides oversight for new student orientation programs, leadership development programs, and commuter outreach initiatives, in addition to supervising the staff who work with campus programming, student government, and liturgical music and musical arts. He received his bachelors and masters degrees from Bowling Green State University and completed his doctoral work at the University of Toledo. Outside of work, Kyle likes to spend time with his wife Emily and their two children, hike, cook, and watch movies.
Mary Ann Hanicak, M.A.
Manager of Student Life Programs
mhanicak@jcu.edu
Mary Ann serves John Carroll University as the Manager of Student Life Programs in the Office of Student Engagement. Previously she was the Assistant to the Vice President for Student Affairs from 2006-2020. She has been at JCU since May 1999 where she worked in the Office of Residence Life as an Area Coordinator from 1999-2001 and as the Director of Student Activities and Orientation from 2001-2006. In 1993, she received a B.A. in psychology from Bowling Green State University. In 1995, Mary Ann returned to Bowling Green and graduated in 1997 with an M.A. in college student personnel. Previous to working at John Carroll University, Mary Ann worked at The University of Findlay in student activities and fraternity and sorority life and at Saint Louis University in residence life.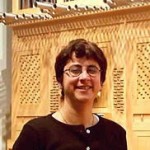 Cynthia A. Caporella, Ph.D.
Director Of Liturgical Music and Musical Arts
ccaporella@jcu.edu
Cynthia Anne Caporella, Ph.D., began her service to John Carroll University in August of 1994. In her current position as Director of Liturgical Music and Musical Arts she is responsible for music at all major liturgical functions and prayer services, directs the choral organizations at JCU, serves as advisor to the JCU Dance Ensemble, and supervises the JCU Band program. Cynthia holds a Doctorate of Philosophy in Musicology/Ethnomusicology, and Master of Music degrees in Vocal Coaching and Accompanying as well as Piano Performance. She regularly performs as a choral director, chamber musician and vocal accompanist in the Greater Cleveland area. Cynthia's article, entitled Jesuita non cantat: Evidence from the Inaugural Year of the Roman Church of the Gesù was published in the GIA Quarterly: a Liturgical Music Journal, in the Fall 2006 issue, volume 18, number 1. Her article "Heart to Heart: Music on the Jesuit Campus" is published in the journal Conversations and concerns music ministry in the context of college life. Cynthia can be reached in her office, Room #24 in the D.J. Lombardo Student Center at (216) 397-4721 or by e-mail at ccaporella@jcu.edu.
Alexandria Kugler
Graduate Assistant, Campus Programming
akugler23@jcu.edu
Ally is the Graduate Assistant who provides advising to the Student Union Programming Board with the Senior Director of Student Engagement. Ally is currently in the Clinical Mental Health Counseling program here at JCU and has served as a Graduate Assistant for OSE since August 2020  She graduated from Kent State University in May 2020, where she majored in Psychology with a concentration in counseling careers and minored in Peace and Conflict Studies. At KSU, Ally was a Resident Assistant for three years and served as the Vice President of Recognition for the Black Squirrel Chapter of National Residence Hall Honorary. In her free time, Ally enjoys hanging out with her friends and family, spending time with her pets, "fan-girling" over all things Marvel, and of course watching Netflix. She is super excited about getting to work with SUPB and more students at JCU! 
Samantha Radel
Graduate Assistant, Organizational Support
sradel22@jcu.edu
Sam is the Graduate Assistant who provides administrative support and advisement to all recognized student organizations. Sam joined the Office of Student Engagement in August 2020. She earned her undergraduate degree in journalism from Ohio University and her masters in nonprofit organizations from Case Western Reserve University (CWRU). She spent six years working in donor relations for the CWRU School of Medicine before deciding to pursue her masters in Clinical Mental Health Counseling here at John Carroll. In her free time, Sam loves to cook, read, wander the metroparks, listen to podcasts, and spend time with her husband, family, friends, and three cats.
Jennifer Patterson
Graduate Assistant, Commuter and Transfer Services
jpatterson20@jcu.edu
Jenn is the Graduate Assistant who administers programmatic and advising services to commuter and transfer students. Jenn recently graduated from John Carroll University in May 2020, majoring in Management and Human Resources and minoring in Leadership Development and Data Science. Currently, she is pursuing her Master in Business Administration. During her undergraduate years, she was a pitcher on the varsity softball team, had two on-campus jobs, and was the President of the Student Athletic Advisory Committee. In her free time, she loves to work out and spend time with her friends and family. Jenn loves listening to podcasts of all kinds. She is excited about working with the undergraduate students at JCU!